Here is the railing prop all skinned up nicely. This marks my first foray into the fantasy stylised texturing technique popular in a number of indie games, and of course widely used by Blizzard. A very enjoyable experience, a lot more involving than the heavily referenced realistic style I am used to workign with on props for Black Mesa. As with the sculpting first attempt, there is space left for improvement here too. I feel I may need some extra fine detail, though I quite like the more generalistic approach I've given it so far. All maps are 512*512.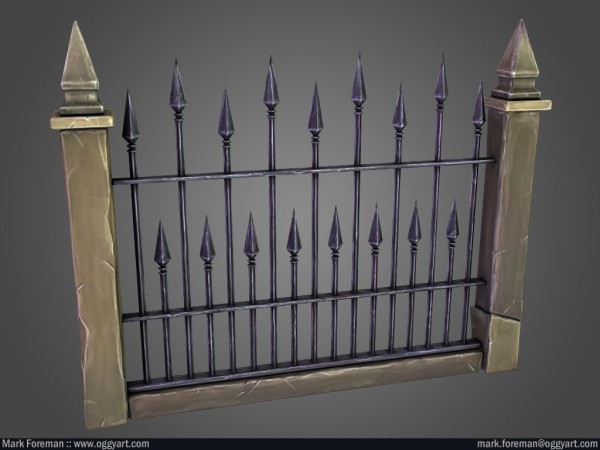 I actually finished the skin for the railing yesterday, but felt it wasn't interesting enough to warrant a post all on it's own. So I thought I'd bundle it with my first steps towards the next piece that I started working on yesterday after the railing was skinned. This also marks only the second time I have tried doing any leafy foliage, this time it is  for the roses that will adorn different areas of the scene. These are the Mudbox sculpts of the rose bud, flower and hips from left to right. (It's worth clicking this one, the thumbnail auto-resize has rather blurred this one.)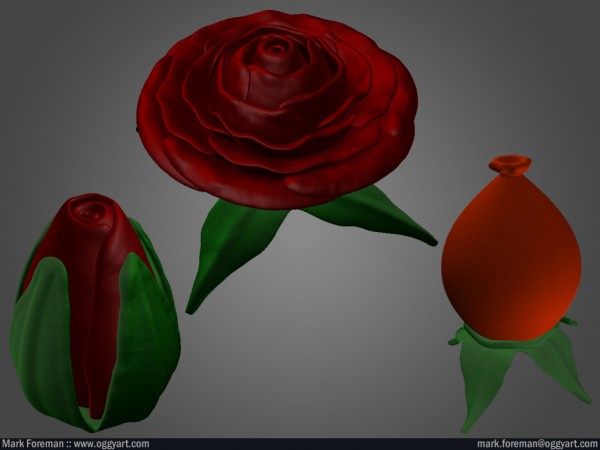 As a large portion of the environment will be stonework I am going to try and alternate between different materials so as to not bore or get stuck in a rut with technique.