So I have spent the last few days finally getting my first taste of proper sculpting. I have dabbled in it before, but never really used it in any significant way during  the production of  any of my previous art. While I dip my toes into this pool I am planning on realising all the assets I create in a small fantasy-gothic graveyard scene, partly inspired by Games Workshops recent Garden of Moor scenery.
So here it is, my first ever truly sculpted prop, at the moment it's just the low poly bake rendered with it's Normal and AO: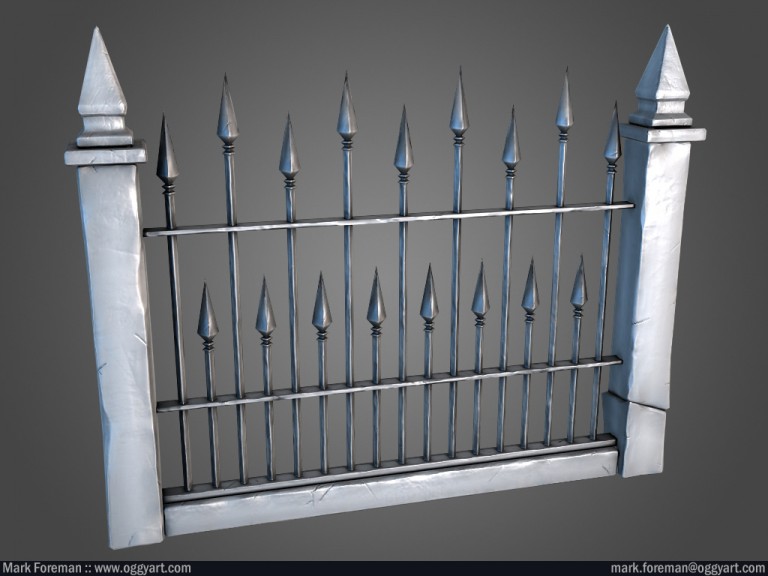 My weapon of choice is Mudbox due to Autodesk's extremely good FREE student software license, I'd love to see more companies following their example, although it's too late for myself it will really help future generations of budding games artists. The whole experience so far has been rather enjoyable, as I always find getting to play with new tools and methods an exciting challenge not to mention the feeling of satisfaction gleamed from finishing up a first piece with the new techniques.  I am quite pleased with the outcome if I do say so myself, the biggest problem I faced (and still do) is sharpness, I spent the longest time going over and over edges, trying different approaches in an effort to really sharpen places up, especially on the ironwork. A lot more practice is needed I feel. Here's a breakdown of the prop so far, I will be texturing it today.